About
Frank Antenori's Biography: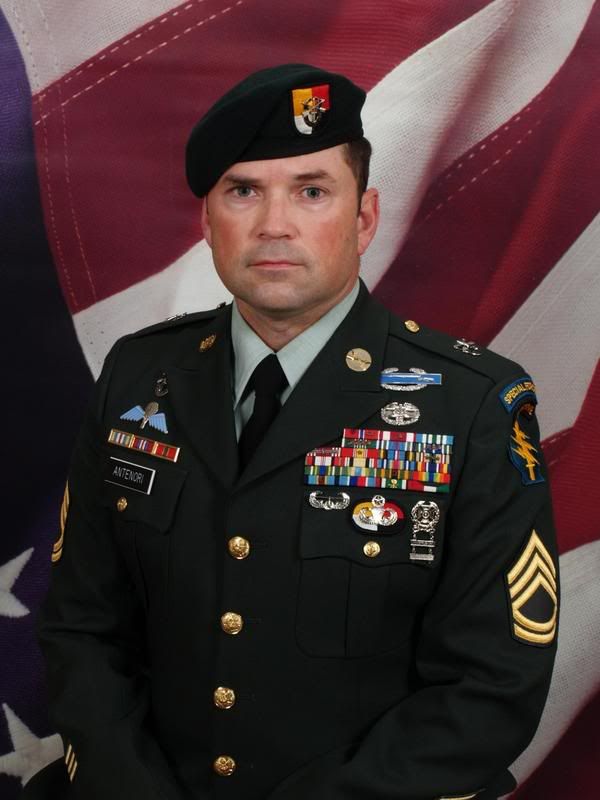 Frank Antenori was born and raised in Scranton, Pennsylvania; He joined the Army shortly after graduating from high school in 1984.In 1987, Frank volunteered for Special Forces, commonly known as the "Green Berets." While in the Special Forces, Frank was involved in several operations of historical significance some of which include Desert Storm, Afghanistan and Iraq.
In Iraq he was recommended for the Silver Star and received a Bronze Star for Valor for personally destroying two armored vehicles and their crews with anti-tank missiles, another light skinned vehicle with his machine gun and disabled another with shot from his .50 caliber sniper rifle.
In 2006, Frank became an internationally published author with the release of his book "Roughneck Nine-One: The extraordinary Story of a Special Forces A-Team at War," an up close and personal account of the Battle at Debecka Pass which occurred during the opening stages of the Iraq War.
Frank has extensive experience in guerrilla warfare, counter insurgency operations and ground combat.He has also been involved with numerous border security and counter drug operations both in the US and abroad, eliminating tons of opium, marijuana and methamphetamine destined for streets of American cities.
Frank has been on numerous deployments throughout Asia, the Middle East and Africa conducting everything from mine clearing to humanitarian assistance missions.During one particular humanitarian mission to Swaziland in 2000, He worked in an AIDS and Tuberculosis clinic, where he treated hundreds of seriously ill Swazi and South African civilians.
On the home front, Frank was a volunteer First Responder for an Ambulance and Rescue Squad for 20 years. He was also a Nationally Registered Paramedic that trained and worked along side New York City Paramedics and Emergency Medical Technicians in the Bronx, Queens and North Brooklyn. He also worked many hours in the emergency rooms of New York's toughest neighborhoods with emergency room physicians and nursing staff.
Frank currently serves Pima County currently as a member of the Pima County Public Library Advisory Board, where he also previously served in the capacity of President and Vice-President of the board. A lifelong Republican, Frank is a Precinct Committeeman and former District Secretary for Legislative District 30. Frank has a Bachelor's degree in Health Science with a minor in Biology and an emphasis toward Pre-Med from Campbell University, Buies Creek, North Carolina.He graduated with a 3.94 GPA.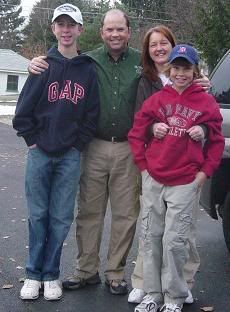 Frank moved to Tucson when he retired from the military in June of 2004, where he currently works as a program manager in the Aerospace-Defense industry, overseeing the development of hybrid robotic vehicles for the military. He's been happily married for 17 years to his wife Lesley.They have two sons, Frank III, age 15 and Brodie, age 14.
Frank's Military Awards: click here
Frank's Organization and Group Memberships: click here